We have decided that the Congress will contest the forthcoming urban civic polls alone in Uttar Pradesh, without allying with any party, including the Samajwadi Party.
—UP Congress chief Raj Babbar, speaking for the first time on electoral issues since the results of the 2017 assembly elections
Natural resources mapping, tele-medicine, the field of education, deeper IT connectivity or fostering people-to-people contact—this satellite will prove to be a boon in the progress of the entire region.
—PM Narendra Modi, on the proposed launch of the indigenous cryogenic engine-powered South Asia satellite on May 5
A joint candidate will be the beginning of the coming together of Opposition parties against the BJP.
—JD(U) leader Sharad Yadav, on the forthcoming presidential elections
Kumar is my younger brother. Some people are trying to drive a wedge between us. They are the enemies of the party. They should refrain. No one can separate us
—Delhi CM Arvind Kejriwal, rubbishing claims of a fresh split within AAP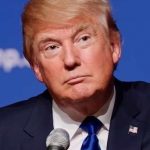 US pays billions of dollars while China, Russia and India have contributed, and will contribute, nothing.
—US president Donald Trump, on the Paris Climate Accord
What this effectively means is that any developer, for affordable housing project, has to pay zero tax. I do not know of any industry in India where you have to pay zero tax even if you make profit, other than in affordable housing.
—HDFC chairman Deepak Parekh, on governments focus on the real estate sector
It's really disappointing. There isn't much to do when you are bowled out for 67. Nothing much to say…
—Delhi Daredevils mentor Rahul Dravid, on Delhi being bowled out for 67
At halftime I just told the boys that you won't get another such 45 minutes in your life.
—Aizawl FC coach Khalid Jamil, on Aizawl winning their maiden I-League title as the first team from Northeast India