Dravidian parties in Tamil Nadu welcome Edappadi Palaniswami government's decision to allow Rajiv's assassin to walk out of Vellore prison to visit his ailing father, DMK appeals for extension of parole



 Nearly 26 years after he was arrested and subsequently convicted to a life term for his involvement in the assassination of former Prime Minister Rajiv Gandhi, AG Perarivalan, was released on a 30-day parole, on Friday, under orders of the Tamil Nadu government, to visit his ailing father.
The development comes after the Edappadi Palaniswami (EPS) government held extensive discussions with its law officers for nearly 3 months on the proposal to release Perarivalan on 'ordinary leave'. Chief Minister Palaniswami had informed the Tamil Nadu Assembly on July 9 that his government had held consultations with the Advocate General about the possibility of granting parole to the life-term convict.



In a letter dated August 24, the TN government's Additional Chief Secretary (home) Niranjan Mardi, had written to the state's Deputy Inspector General of Prisons citing the opinion of the Advocate General of Tamil Nadu that with regard to the scope of Rule 22 of Tamil Nadu Suspension of Sentence Rules, 1982, there was no restriction for granting parole to Perarivalan.
Perarivalan's mother Arputham Ammal had earlier written to the TN government seeking one-month parole for her son. She had claimed that her husband – 74-yearold Gnanasekaran – was suffering from different ailments and doctors had advised the family that he be taken from Jolarpet to Chennai for further treatment. Perarivalan had moved a similar appeal seeking his release on parole on compassionate grounds and stated that he was required to take his father for treatment to Chennai.
After having rejected several similar petitions filed by Arputham in the past, the EPS government finally obliged, while ordering the state police authorities to ensure that a strong police escort is provided to Perarivalan alias Arivu.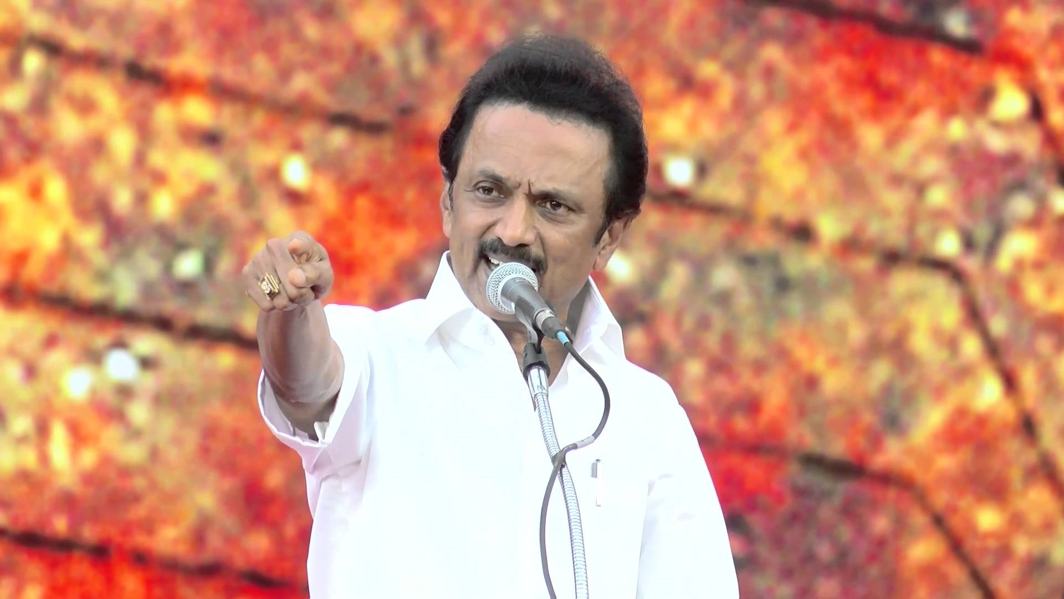 Both key Dravidian parties in the state – the ruling AIADMK and its arch rival, the DMK have welcomed Perarivalan's release. DMK working president MK Stalin, who had been pressing for the convict's release on compassionate grounds for some time, has now appealed to the EPS government that Perarivalan should be granted an extension of parole and demanded that the federal and state government should both work towards steps that will ensure his permanent release from Vellore jail.
DMK spokesperson TKS Elangovan termed the parole as a great relief for Perarivalan and his family. "It is a good thing. We welcome this. We have been demanding this as he was in prison for a long time. Parole will be great relief to him and his family. His mother will be happy that his son came home after a long time,"Elangovan told reporters in Chennai on Friday.
Pattali Makkal Katchi (PMK) founder S Ramadoss also took to twitter to express happiness at the development.
Perarivalan's mother too has expressed gratitude to all political parties for their support in her struggle to get her son released with a special mention of the late chief minister J Jayalalithaa.
"After 26 years of struggle, my son will be returning from the jail. I thank late J. Jayalalithaa for helping us through this. All political parties have shown support in this matter. Dravida Munnetra Kazhagam's (DMK) MK Stalin too," Arputham told the media.
Tamil Nadu's Law minister, CV Shanmugam informed media persons in Chennai that "chief minister Palaniswami considered the pleas of Perarivalan's mother on compassionate grounds. There were also requests from various quarters to release Perarivalan as he has already served a long sentence… He has been a convict since he was a 19-year-old and never got relief even once in his 26 years of sentence. You must also remember, our Amma (Jayalalithaa) had passed a resolution on the floor of the TN assembly for release of all the convicts in the Rajiv Gandhi assassination case".
Perarivalan and six others associated with the Sri Lankan terror outfit LTTE were arrested in 1991 for the assassination of Prime Minister Rajiv Gandhi during an election rally.
In 1998, the Supreme Court had sentenced Perarivalan to death. The judgement had said, "AG Perarivalan alias Arivu (A-18) was sentenced to death for purchasing the 9-volt battery used in the belt-bomb which Dhanu (the woman LTTE operative who acted as the suicide bomber to kill Rajiv) strapped around her waist. A single passage in his confessional statement made clear that this battery was used in the bomb. Since the only way he could have known this was prior to the blast, and on the basis of corroborative evidence, the judges came to the conclusion that Arivu had prior knowledge of the assassination attempt."
After multiple mercy petitions, the Supreme Court had commuted Perarivalan's death sentence to life imprisonment in February 2014.