Acted after embarrassment at London Court
Amidst being embarrassed in London's Westminster Court for not providing evidence even after six months, Enforcement Directorate on Wednesday filed charge sheet in the Rs. 900-crore money laundering case against Vijay Mallya and eight others in Mumbai court.
The investigating agency has called Mallya the "Prime Mover of the entire plot" and described how funds obtained through loans were allegedly routed illegally including "substantial payments" to the Formula-1 car racing event abroad.
The charge sheet will now be submitted before the London Court, where Mallya's extradition case is pending. The next hearing is scheduled on July 6.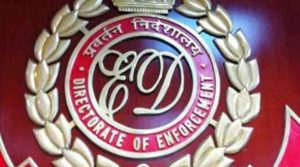 The accused persons, apart from Mallya, include senior employees and executives of the now defunct Kingfisher Airline (KFA) and IDBI Bank. Investigations had found that Mallya and KFA along with IDBI Bank officials "criminally conspired to obtain funds to the tune of Rs. 860.92 crore despite weak financials, negative net-worth, non-compliance of corporate credit policy of new client, non-quality collateral security and low credit rating of  the borrower, out of which Rs. 807.82 crore of principal amount remains unpaid."
The ED had registered a criminal case under Prevention of Money Laundering Act (PMLA) and has attached assets worth over Rs. 9,600 crore till now. The money trail analysis revealed that out of the total loan of Rs. 860.92 crore sanctioned and disbursed by IDBI Bank, Rs. 423 crore has been remitted out of India. The said payments were shown to be made towards aircraft rental leasing and maintenance, serving and spare parts, the charge sheet said.
On Wednesday, Emma Arbuthnot, The Chief Magistrate of Westminster Magistrates' Court was quoted as saying, "…are Indians normally very prompt in their responses? They have taken six months so far and we haven't got any further forward in the past six weeks."
Mallya, before appearing in the court on that day told the Indian journalists, "I have not eluded any court… I have enough evidence to prove my case." He taunted Indian authorities, "You can keep dreaming about billion pounds. I don't make statements to the media because anything I say is twisted. There is enough evidence that will speak."
Vijay Mallya, the beleaguered liquor baron and owner of the defunct Kingfisher Airline has been in the UK since March 2016. He was arrested by the Scotland Yard on an extradition warrant on April 18.
However, he was granted bail by the court the same day. His bail was extended last Wednesday till December 4, the day when final proceedings are expected. The Central Bureau of Investigation (CBI) is also investigating the case.