President Ashraf Ghani's reconciliation offer thwarted on New Year
The terrorist groups in Afghanistan have thwarted President Ashraf Ghani's offer of introducing reforms in the education sector, fast-tracking parliamentary and district council elections and peace process by killing over 33 persons by conducting a suicide bombing at a Shia shrine, near Kabul University on Wednesday.
According to TOLO News, It was Persian  Nowruz (new year) day when President Ashraf Ghani along with Chief Executive Abdullah Abdullah called on Afghan people to support and participate in the elections in order to determine the future of the country.
President Ashraf Ghani said, "Within the next six weeks, I will personally deal with the recommendations relating to commitment, resources and coordination (regarding elections). War is not the solution; any group that insists on waging war will face a resolute resistance from our people."
Abdullah Abdullah, while referring to government's recent peace offer said, "Our expectation is that our message and our plan for peace is responded to positively by those who are at war."
In contrast to the government's offer, terrorists chose to attack people, mainly Shias, at a shrine locally known as Kart-e-Sakhi by a suicide bomber where people gathered to celebrate the Nowroz  (New Year) festival. The explosion killed 33 people and injured 52 others.
On March 21, every year Persian calendar based on Hijri-Shamsi, Islamic calendar based on solar system. It is mainly celebrated in Iran, Afghanistan and several central Asian countries.
Meanwhile, United Nations has strongly condemned the deadly attack in Kabul and underscored the need to hold perpetrators and financiers of these "reprehensible" acts accountable. Daesh (IS) has claimed that the attack targeted "a gathering of Shiites celebrating Nowruz."
UN Secretary-General Antonio Guterres said in a statement, "Nowruz is a time of renewal and celebration, and should be a time for promoting the values of peace and solidarity," he said, reiterating that those organised the attack "must be brought to justice."
In a separate statement, Tadamichi Yamamoto, the head of the UN Assistance Mission in Afghanistan  (UNAMA) has echoed the secretary-general's condemnation. "I reiterate that under no circumstances are such attacks justifiable, and I once again call on all parties to uphold their obligations under international humanitarian law, at all times," he said.
The statement issued said that 15-nation Security Council has condemned in the strongest terms the "heinous and cowardly" terrorist attack. "
"The members of the Security Council reiterated that any acts of terrorism are criminal and unjustifiable, regardless of their motivation, wherever, whenever and by whomsoever committed," the statement said.
Both the Taliban and Islamic State carry out attacks in Kabul. The Taliban controls large swathes of Afghanistan and Islamic State terrorists hold sway in a much smaller number of districts.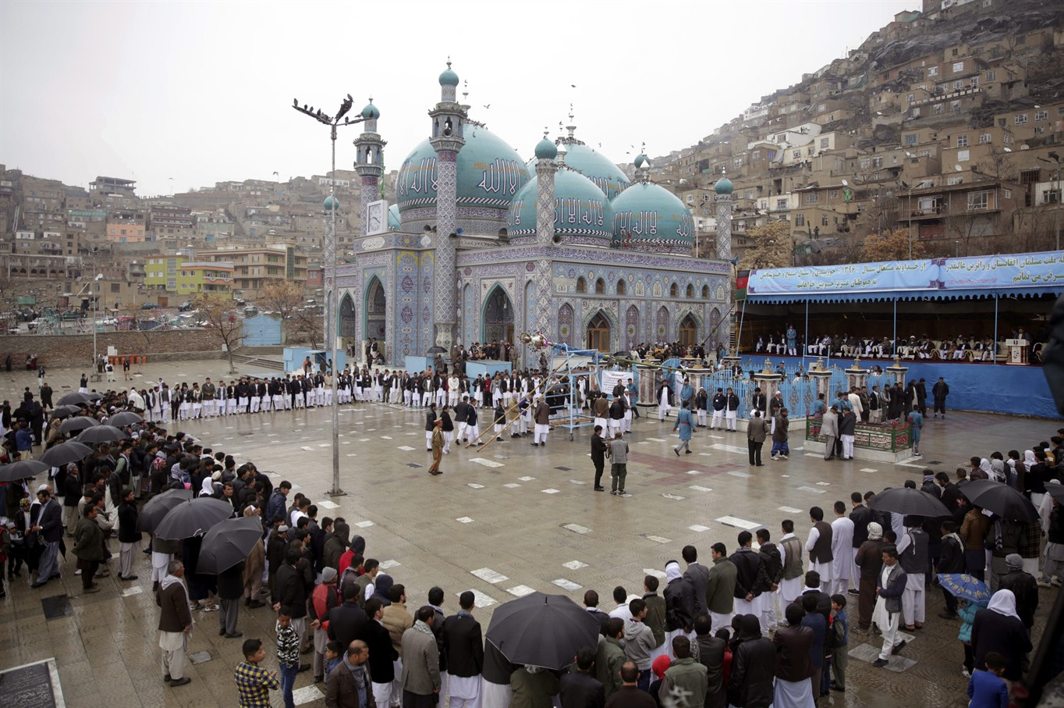 Meanwhile Afghanistan's Ministry of Public Health said late Wednesday night that 32 people were killed and 52 wounded in the deadly bombing.  However, some of the survivors have been claiming that death toll must be much higher than what government has stated.The  eye witnesses also described scenes of horror and said they saw body parts of victims lying at the blast site.
The Ministry of Interior has confirmed a suicide bomber detonated his explosives while walking among a group of people close to the Ali Abad Hospital and Kabul University at around mid-day.
Earlier, during last year's Muharram, over a dozen Shia mourners were killed by another suicide bomber  at the same shrine in Kabul.
According to the statistics of Afghanistan Human Rights Commission (AIHRC),  over 10,00 civilians were killed in the last solar year (from 21 March 2017 to 20 March 2018)  over 10,000 Afghan civilians, including 2000 children were killed and wounded during attacks across the country.