Indian mission staff safe



A powerful suicide bomb explosion near the Indian Embassy has killed at least 65 persons in the Wazir Akbar Khan diplomatic enclave of Afghanistan capital Kabul on Wednesday morning. The blast smashed windows of buildings and huge plume of smoke could be seen in the high security area.
Prime Minister Narendra Modi, who is currently in Madrid, has strongly condemned the terrorist blast and expressed India's support to Afghanistan in fighting the menace.
We strongly condemn the terrorist blast in Kabul. Our thoughts are with the families of the deceased & prayers with the injured.

— Narendra Modi (@narendramodi) May 31, 2017
India stands with Afghanistan in fighting all types of terrorism. Forces supporting terrorism need to be defeated.

— Narendra Modi (@narendramodi) May 31, 2017
Minister of External Affairs Sushma Swaraj has tweeted "by God's grace, Indian Embassy staff are safe in the massive #kabulblast"
By God's grace, Indian Embassy staff are safe in the massive #Kabul blast.

— Sushma Swaraj (@SushmaSwaraj) May 31, 2017
The Wazir Akbar Khan neighbourhood houses various embassies including those of Germany, the United States, France, Iran, Turkey Finland, the United Kingdom, Indonesia, the UAE and Canada.



According to agencies, Kabul Police spokesman Bashir Mujahid said, "It was a car bomb near the German embassy, but there are several other important compounds and offices near there too. It is hard to say what the exact target is."
Though Najib Danish, deputy spokesperson of the Afghan Interior Ministry, said at least 40 people were killed or wounded, a Health Ministry spokesperson said more than 60 wounded people mainly civilians had been rushed to Kabul hospitals adding, "We don't know the number of the killed yet."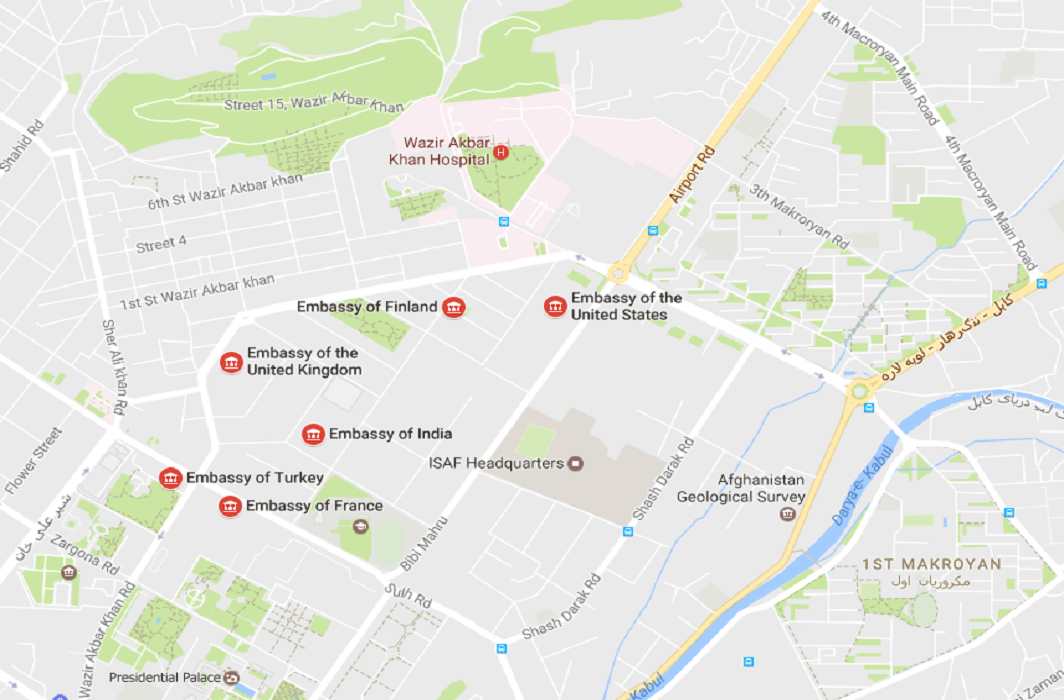 The spokesperson further said the blast was so heavy that more than 30 vehicles have been either destroyed or gutted.
No terror outfit or group has claimed responsibility for the attack as yet. But the Taliban has recently stepped up their attacks in the annual "spring offensive".
Earlier, the Islamic State had claimed responsibility for recent bombings in Kabul including a powerful blast targeting an armoured NATO convoy, killing eight people and wounding 28 on May 3 this year.