India maintains strong reservation
In another olive branch towards New Delhi, Pakistan has asked India to benefit from the China-Pakistan Economic Corridor (CPEC) project, instead of criticising it.
According to Dawn, Pakistan's Minister for Planning, Development and Reforms Ahsan Iqbal, while addressing a press conference on Thursday in Islamabad, has advised India to review its "short-sighted approach" towards the project.
He said the "CPEC is purely an economic development project that would bring prosperity. India should get benefit from the project rather than pursuing unnecessary criticism".
Iqbal said India's reaction to the CPEC was "not positive and sooner or later it would realise" that the project would benefit the entire region. "The CPEC would bring prosperity to the region, including China and Pakistan," he added.
Read More: Pak alerts Gilgit-Baltistan of India's alleged secret plan to hit CPEC
He stressed on the need for strengthening cooperation in the region and said the resolution of the issues didn't lie in tensions and disputes among regional countries. He said India held the key to peace in South Asia and that country could not progress without cooperation.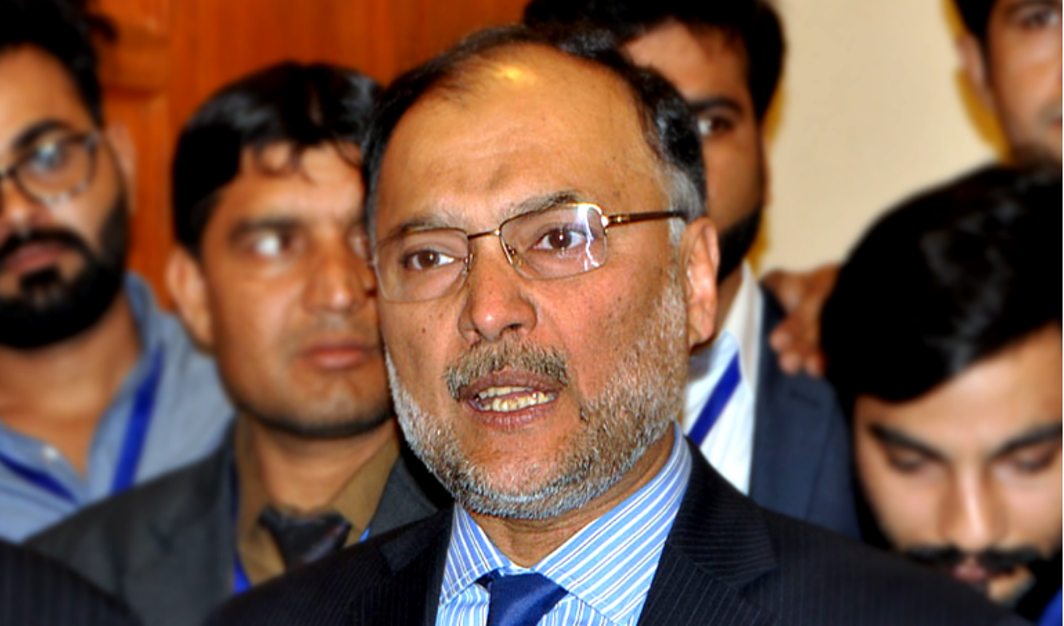 The Pakistani minister argued that South Asia was the least integrated region in the world and that is why regional countries, including India, Bangladesh and Pakistan, were ranked among least developed countries in terms of social indicators.
"The CPEC is not only an economic integration project of the region, but it would also open ways for market access to Central Asian states and through Central Asia to other parts of the world," he said.
In May 2016, during a meeting with Chinese President Xi Jinping at the sidelines of G-20 Summit held in Hanzhou, Prime Minister Narendra Modi had raised his concern over the CPEC which runs through PoK and terrorism "emanating from the region".
He told Chinese President Xi Jinping  that the two countries need to be "sensitive" to each other's strategic interests. He asserted that fight against terror should not be motivated by "political considerations".
Modi had advised that it is of "paramount importance that we respect each other's aspirations, concerns and strategic interests" to ensure durable bilateral ties.
On his part, Xi said China is willing to work with India to maintain their "hard-won sound" ties and further boost bilateral cooperation.  He said, "China is willing to work with India to maintain their hard-won sound relations and further advance their cooperation. China and India should respect and care for each other on issues of major concern, and handle differences in a constructive way".
Read More: Chinese media slams India on OBOR
China Pakistan Economic Corridor(CPEC) is part of China's One Belt ,One Road (OBOR) also known as New Silk Road, which envisage to create a economic belt connecting China's main cities with Central Asia, West Asia, Mediterranean region and ultimately to Europe.
OBOR have two components 'Silk Road Economic Belt' (economic belt on land) and Maritime Silk Road (economic belt on water).
In May 2017, India boycotted China's Belt and Road Forum Summit saying "India has strong reservation over the China-Pakistan Economic Corridor". Statement, issued by Ministry of External Affairs, said the connectivity initiative must be pursued in a manner that respects sovereignty and territorial integrity.
Read More: China doesn't need to beg India to join OBOR: Chinese media
Some observers believe that since OBOR involves passing through India and around India New Delhi is suspicious of Beijing's intentions. It  obviously considers that through OBOR China will encroach India's influence areas like Bhutan, Nepal, Sri lanka , Maldives and countries in East Africa.
Besides a host of energy-related projects, the CPEC consists of rail, road and pipelines to ferry oil and gas from Gwadar port on Arabian Sea to Kashghar in China's Muslim-dominated Xinjiang province through PoK.