Satendar Jain told me that he had arranged a seven-acre land deal in Chattarpur for the Bansal family. He also fudged bills up to Rs 10 crore to benefit Kejriwal's relative.



—Former Delhi Minister Kapil Mishra, making fresh corruption allegations against AAP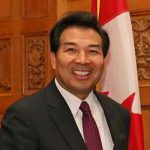 OBOR and regional connectivity could provide China and India with fresh opportunities… for bilateral cooperation.
—Chinese ambassador Luo Zhaohui, requesting India to join the project
Unless people realize that Narmada is a lifeline and it isn't right to throw even puja offerings into it, no effort will succeed. But with people's participation, this has turned into a social movement.
—Madhya Pradesh CM Shivraj Singh Chouhan, at a seminar
There is a need to find a solution to this problem and the strategy is available and encompassed in the word 'samadhan'—S for smart leadership, A for aggressive strategy, M for motivation and training, A for actionable intelligence, D for dashboard based KPIs (key performance indicators) and KRAs (key result areas), H for harnessing technology, A for action plan for each threat and N for no access to financing.
—Union Home Minister Rajnath Singh, coining an acronym to tackle Naxalism during a meeting of CMs
Fight against left wing extremism is a joint burden of the centre and the states. Therefore, the financial burden should also be shared by both.
—Bihar chief minister Nitish Kumar, at the same meeting
We respect IPL but in the longer format, we have to also consider the English conditions that we will be playing in. Not just IPL, one needs to take into account the performance of last one year also for such a big tournament.
—Chairman of BCCI selection committee MSK Prasad, on retaining old heavyweights for Champions Trophy
Gurudev Tagore will always be remembered for his powerful thoughts & contribution to the freedom movement. Tributes to him on his Jayanti.
—Prime Minister Narendra Modi on Twitter