We will announce a big package for the knitwear industry, which is facing several challenges, in the next one month or so.



—Textiles minister Smriti Irani, on a coming scheme to bail out the financially-stressed sector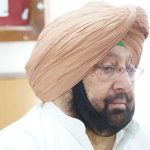 It is good that the army has stood by the young officer despite criticism in certain quarters of his action. You cannot let the army deal with such stone pelting mobs with one hand tied behind their backs.
—Punjab CM Amarinder Singh, on the Army chief's decision to hail the Major who tied a man to his jeep
If India is a bright spot, then Africa is not very far away. India-Africa partnership provides limitless opportunities. India, Africa together can shape future of the world.
—Union finance minister Arun Jaitley, at the opening session of the African Development Bank
Enough is enough… There is no question of leniency against someone (Sinha) who has been speaking against the party for the past one-and-a half years.
—BJP leader Sushil Modi, on Shatrughan Sinha defending Lalu Prasad and Arvind Kejriwal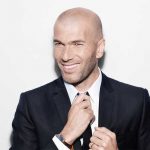 There is no such thing as luck in football… It is in our DNA to fight until the end at Real Madrid
—Real Madrid manager Zinedine Zidane, after becoming La Liga champions
She was shot in the head but no bullet was found in the CT scan. But, then the bullet got stuck in her head in Peshawar military hospital.
—MP from Pakistan's Tehreek-e-Insaf party Mussarat Ahmadzeb, claiming that the 2012 Taliban attack on Nobel Peace Prize winner Malala Yousafzai was "scripted"