There is no absolute right over the body… Even if you want to be forgotten, the state is not willing to forget you.



—Attorney General Mukul Rohatgi, to the Supreme Court, responding to petitions opposing making Aadhaar Card mandatory for filing I-T returns
You are telling us that you will complete recruitment of stenos by July 2019. Is this some kind of joke? Are you making fun of us?
—CJI JS Khehar, on the Bihar government's report of filling of 34,500 police vacancies by mid-2019
We have decided autonomous colleges, barring the degree awarded in the name of the university, will decide every other aspect, such as curriculum, conduct of examination, hiring of professors or introduction of new courses.
—HRD minister Prakash Javadekar, to TOI
Clients will work with us if we are the best innovators and not because we are simply cheap. Just the idea that you're going to be based in India and you have a global delivery model and let me outsource a bunch of work to you—that is not going to be enough.
—Infosys CEO Vishal Sikka, on the changing IT scenario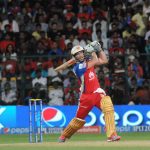 The minute I started writing, I am a bit of a romantic, so every girl that I loved at school, I would write a letter … The problem was that it (the letter) was never given to them. I would go back home with the letter, with a lot of love in there, and I would climb to the roof of our house and I would hide the letter.
South African batsman AB de Villiers, revealing his softer side
I will form a Bihar-like mahagathbandhan (grand alliance) for the next Lok Sabha elections. To counter communal forces, the RJD will hold a huge rally in August this year. I invite Mamata Banerjee, Akhilesh Yadav, Sonia Gandhi, Nitish Kumar, Biju Patnaik and others who have secular credentials to join us.
RJD supremo Lalu Prasad, on forming a "grand-alliance" for 2019 Lok Sabha elections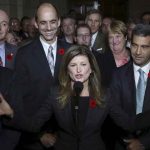 It's come to light that the minister of defence has misled Canadians once again and it's a big one.
—Rona Ambrose, Canadian opposition leader on Harjit Sajjan overstating his military record in Afghanistan