KRG eager for direct dialogue with Baghdad
In a major development which may resolve the issue of a separate homeland for Kurds in Iraq, Kurdistan Regional Government (KRG) has on Tuesday pledged to abide by a recent Supreme Court ruling which bans any secession from the country. It has also expressed hope that apex court's decision will pave the way for a dialogue between central government in Baghdad and KRG headquarter in Erbil.
This is a major development after the controversial independence referendum held on September 25 by Kurdistan Regional Government. KRG chief Masoud Barzani did not heed Baghdad's appeal not to conduct the referendum. Iran, Turkey and Syria also opposed referendum in Iraqi Kurdistan.
The statement released on Tuesday says that KRG conceded that it would respect the November 6 Supreme Federal Court order banning secession of any region or province from Iraq.
"We believe that this decision must become a basis for starting an inclusive national dialogue between Erbil and Baghdad to resolve all disputes through implementation of all constitutional articles and in a way that guarantees all rights, authorities and status mentioned in the constitution," the statement said.
The Supreme Court's ruling came after central government requested the highest judicial body to end any "wrong misinterpretation" of the Iraqi constitution and assert the country's unity.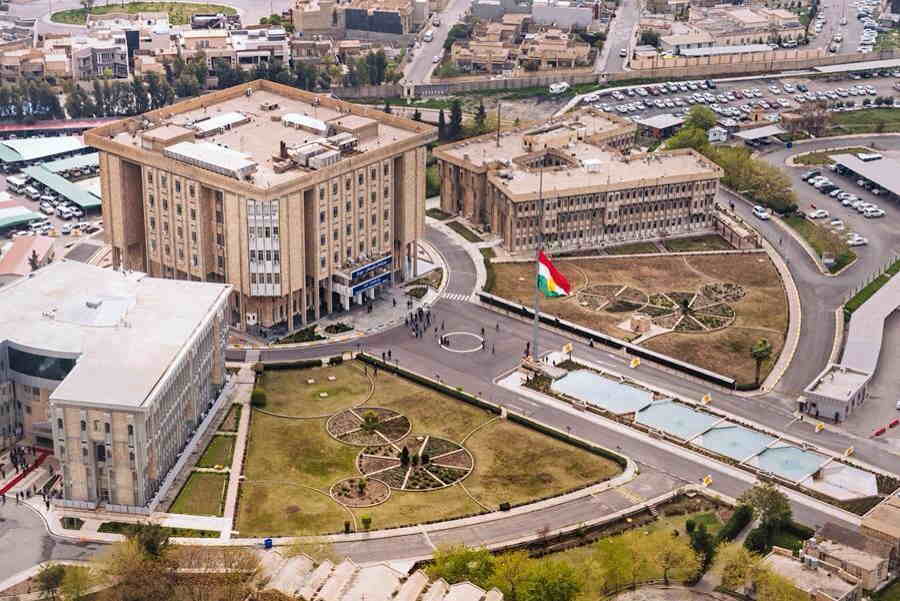 Immediately after the September 25 independence referendum, Baghdad asked all countries to stop flight operation to the two international airports in  the region:Erbil and Sulaymaniah. Iraqi army conducted joint exercise with Turkish army along the Iraqi Kurdistan border.
Iran had stopped flight operations and closed its airspace for the flights originating from or destined to the region. Tehran had also threatened to stop supplies through its land routes into Iraqi Kurdistan.
Moreover, the referendum was also followed by smooth taking over oil rich Kirkuk province from the KRG control. Earlier KRG used to claim Kirkuk to be Kurdish area which could be the backbone of the proposed Kurdistan. It is believed that the two major Kurdish groups had differed on their demand for secession from mainland Iraq.
After the debacle, Masoud Barzani resigned from Presidency of KRG and handed over his powers to parliament and executive of the semi-autonomous region.
The referendum was conducted at a time when Iraqi army was engaged in a military campaign to retake the  territories  rune over by Kurdish Peshmarga  militants in the course of the fight against Daesh (IS).
Iraqi Prime Minister Haider al-Abadi had previously called on the Kurdish region to honour the court ruling.
Israel was the only country supporting the independence referendum in Iraqi Kurdistan. Reuters, in one of its analysis had also disclosed that US was also supportive of a separate Kurdistan in the region. However, Washington did not announce its intent around the referendum.