Day after pulling up the BJP-led Manohar Lal Khattar government for "complete collusion" with Dera Sachha Sauda followers, a furious Punjab and Haryana High Court hit out at the Centre for suggesting that maintaining law and order fell within the purview of the state government
As the Centre, Haryana government and the BJP continue to collectively downplay the failure of the ML Khattar government in containing the widespread violence by Dera Sachha Sauda goons that claimed 32 lives in Haryana, the Punjab and Haryana High Court hit out at the Union government, on Saturday, not even sparing Prime Minister Narendra Modi.
The court's curt remarks came after Additional Solicitor General Satya Pal Jain, claimed during a case that Friday's violence across Haryana and Punjab that was unleashed by followers of Dera chief Gurmeet Ram Rahim Singh who was convicted of raping two women by a special CBI court in Panchkula, was "a matter of the state".
A furious court slammed the Centre's stand, asking its law officer: "Is Haryana not a part of India? Why are Punjab and Haryana treated like step children?"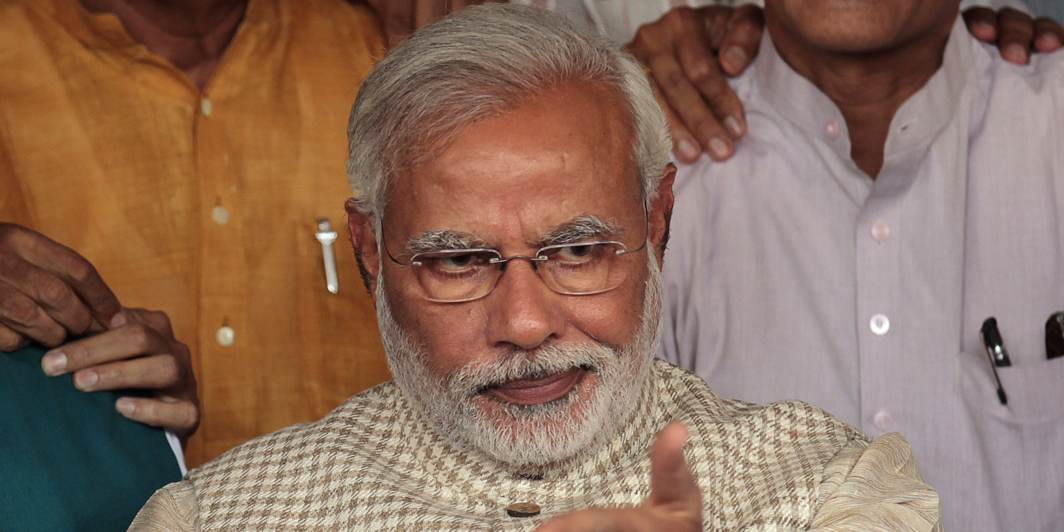 The court then made a pointed reference to Modi, telling Jain: "He is the Prime Minister, not of the BJP but of India".
The court termed the Centre's response to the violence as "only a knee-jerk reaction".
"Why do you (the Centre) treat the region as colonies?" asked a full bench of acting chief justice SS Saron and Justices Surya Kant and Avneesh Jhingan. "National integrity is above parties. Are we one nation or a party nation?" the court asked ASG Satya Pal Jain.
The court, which had on Friday, sternly reprimanded the Haryana government and asserted that "it allowed the city (Panchkula) to burn for political gains" once again slammed the Khattar administration over the riots and the loss to life and property that it has caused not just in Haryana but also in neighbouring states of Punjab, Delhi and Rajasthan.
While the Khattar government informed the court that it was taking action against officials who failed to do their duty of maintaining law and order in Panchkula and other parts of the states and that orders had been issued for suspending Panchkula's deputy commissioner of police, the court hit back saying: "You are trying to crucify a small DCP of Panchkula… what about those political masters who have been giving wrong directions?"
Khattar too came in for a tight slap on the wrist for claiming that "certain goons had mixed infiltrated the crowd of Dera Sachha Sauda devotees" and triggered the mayhem.
"Your Chief Minister said miscreants got mixed up with Dera people, giving the impression that they (Dera followers) didn't do anything… you're still supporting them, you are the ones who made this happen," the court said.